SINOTRANS JAPAN Co., Ltd. is a leading global logistics provider being one of the largest Chinese based companies in Japan for over 20 years.Under the "SINOTRANS" brand, we integrate ocean freight, road and rail transport, customs clearance, warehousing and 3PL services. Our network covers all parts of Japan, all parts of China, and five continents of the world.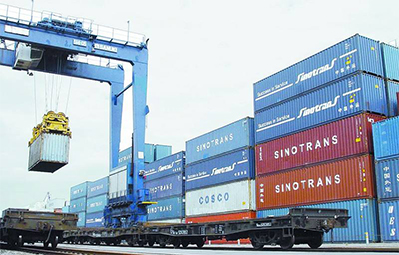 Ocean Freight Forwarding – Japan to China & China to Japan trade
SINOTRANS JAPAN provides worldwide door-to-door service for Japanese imports and exports. Especially strong in trade between Japan and China, SINOTRANS JAPAN provides professional and sophisticated service through our SINOTRANS operations network in China.

- FCL Services
- LCL Services
- Special Container / Conventional Vessel Services
- Inland transportation in Japan
- Arrange Customs Clearance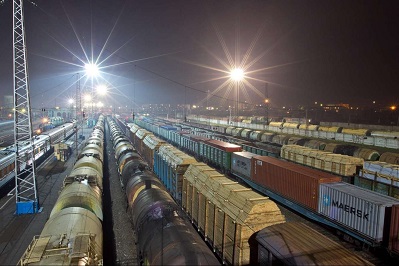 Landbridge Sea-rail transport – Japan to Central Asia, Mongolia and surrounding countries Via China
SINOTRANS JAPAN arranges rail transshipment of sea cargo originating from Japan via Chinese seaports to Central Asia, Mongolia, and their surrounding countries.SINOTRANS is the pioneer and remains to be the major player of this cross-border land bridge transportation to achieve the Silk Road Economic Belt and the 21st Century Maritime Silk Road (known as "The Belt and Road, B&R" ) initiative.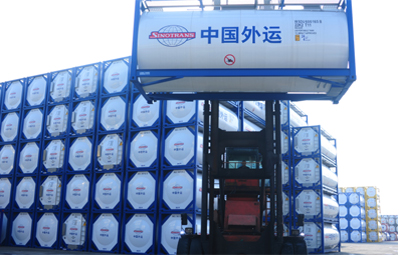 ISO Tank Container Service
By offering ISO Tank Container services from China, India, South Korea and other countries to Japan, SINOTRANS JAPAN handles import and export of chemical cargo including hazardous and toxic materials. We are working closely with a professional chemical logistics company within the SINOTRANS group, which is the highest ranked provider in the DG market for several years running.

- Freight Forwarding for ISO Tank Container
- Inland transportation in Japan for ISO Tank Container
- Arrange Customs Clearance and Procedures for applying local regulations in Japan
- Cleaning of ISO Tank Container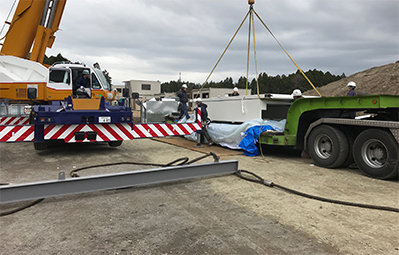 Project Cargo
SINOTRANS JAPAN manages Project Cargo transportation for import and export services to and from Japan.While working with our own Container service of SINOTRANS Container Lines and professional Project Logistics companies of SINOTRANS group, we will propose the most suitable solution for your project cargo.

- Consulting and total logistics planning
- Road survey & Site supervision
- Project planning and project management
- Freight Forwarding for Oversized cargo
- Inland water transportation by barge
- Land transportation of heavy cargo by special trailer
- Warehousing and cargo vanning/devanning
- Arrange Customs Clearance and Procedures for applying local regulations in Japan


E-EXPRESS service
SINOTRANS JAPAN handles Cross Border e-commerce shipments from Japan to China by sea.We provide total logistics service including inland transport, warehousing and palletized cargo, export customs clearance and ocean transportation by our own container service.